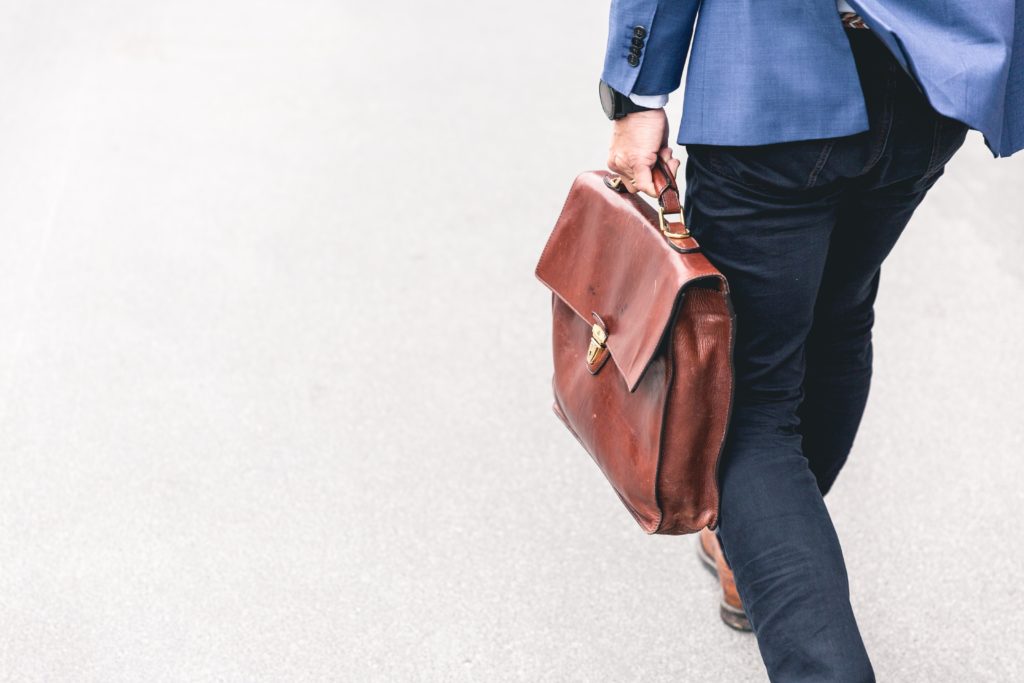 As estate agents offices open up again around the country, we need to adjust to a brave, new post-virus world.
The current 'lockdown affair' has been tragic, absurd and surreal. However, one unexpected side effect has been that everyone has had time to reflect on their lives and discern what is truly worthwhile. The difference between the price of everything and the value of nothing, as Oscar Wilde might say.
So as we come blinking into the sunlight, it's an opportune time to examine the seismic macroeconomic issues which are rumbling away under our feet, at this very moment.
A V-Shaped Recession
All directions point towards the steep gradient of a v-shaped recession. The government is borrowing an eye-watering sum of £300billion+ to prop up the ailing economy and quite rightly so. Money is being thrown around like confetti, particularly at the NHS, to try and stop the appalling loss of life from this epidemiological scourge.
Unemployment is rising exponentially whilst growth is plummeting, which is not surprising given the combined factors of massive state spending and stifled economic activity. Although we will suffer from this almost instantaneous decline, most analysts agree that recovery will be on its way by the two quarters of next year. The result is that 12 to 18 months from now, growth may return to pre-Covid-19 levels, but the UK will be saddled with a large slug of government debt. With the national debt figure now streaking past £2trillion, the next few generations will have to work out how they're going to pay back this toxic 'gift', if they can.
There is an awareness that 'something has to be done' about this gargantuan figure and it has been mooted that between austerity measures and increased taxation, it is not possible to reduce the debt mountain by more than £20billion – £30billion in one year, without extinguishing growth. Therefore, it could take between 15–20 years to claw back the enormous overspend which has taken place over just eight weeks.
I hope that retribution is wrought against China, when the mist of this economic and biological devastation clears. Mr. Sunak's performance has been foot-perfect so far. Grants to companies, furlough payments and holidays from business rates have come into play immediately and been implemented with surgical precision.
So, where does that leave property consumers, in terms of renting, buying or selling?
Despite all the doom and gloom prognostications of a torpid economy, we have still managed to complete two transactions valued at over £10million between them (agreed before the lockdown) that have now just sold within 5% of the former price.
Last week a probate sale of a property in Hampstead Garden Suburb of around £1.5million, was taken on, marketed and a sale agreed, at the total asking price.
Meanwhile, an uber-tenant of a super-mansion agreed with a new rental term for a further two years and this was at a rent-roll exceeding £1million per year.
Although the government has opened the spending floodgates to stave off Armageddon, clients I've spoken with show a remarkable amount of positivity and confidence, in the residential property sector.
Unquestionably, there is a small stock overhang of properties in excess of £9million to be considered, which could lead to some discounting, thanks to the Stamp Duty menace which has laid waste to this end of the market. By contrast, the £1million to £4million sector suffers from a shortage of supply. It would take just a mere hint of demand and a scintilla of confidence to raise prices in this category.
In fact, that rare commodity 'confidence', is making a welcome return to the property market, now that the capital markets were recovering from a tempestuous period, three weeks ago. Lenders are awash with a plethora of cheap, long-term fixed-rate mortgages at unprecedented low rates, whilst inflation bumps along the bottom of the graph, for the moment.
The Bank of England's response to corona-induced uncertainty was to drop its base rate from 0.75% to an unprecedented low of 0.25%. On 19th March it hit the floor at 0.1%, a decision that caused interest rates to fall to their lowest level in the bank's entire 325-year history. The Old Lady of Threadneedle Street has also gone on a bond-buying spree, but that's a topic for another time.
Residential Property, A Bulwark
Anyone who has the precious commodity of job security, should feel comfortable about committing to buying residential property, if only because it's a bulwark against the inevitable inflation hangover which will occur after the government's binge of quantitative easing.
The condescending amongst institutional agents are predicting in unison, that there will still be 15% inflation on values in the residential sector over the next five years.
May and September are usually the busiest months of the year. People often ruminate over major life questions in a holiday period, when they're free of everyday distractions. They tend to make decisions shortly after, so I predict that now the summer holiday adjournment has already taken place and buyers and sellers are presently allowed to inspect properties. Oddly enough, June, July and August could be unseasonably busy months for activity. Since Brits cannot travel abroad, they may turn their focus to domestic affairs.
The international market may be a little muted for a while until foreign investors can enter this country without being quarantined. However, it does appear that the 'honour system' that this is based on, is being flagrantly ignored.
The mainstream rental markets are trundling along relentlessly. In some cases, such as the over-75s and uber-tenants, renting is preferential, since it functions as a quasi-Stamp Duty avoidance scheme. Bear in mind, that SDLT is perfectly collectable, but perfectly avoidable if you won't move.
It's absurd for the elderly to pay a large chunk of SDLT, when they buy. Far better for them to do what they please with their capital, by renting, which is normally locked into the value of their home. This can be distributed to needy members of the family, by the 'bank of mum and dad', whilst at the same time keeping death duties out of the hands of the Treasury.
Similarly, if uber-tenant wishes to buy, they're penalised with a 15%-18% SDLT charge. This payment can go towards rent for at least five years, whilst their capital grows very nicely in more tax-friendly climes.
Treasury Receipts From Stamp Duty Down
Treasury receipts from Stamp Duty are down by 40% from the 2014 levels and reduced by 50% from the Office for Budget Responsibility prediction in 2020.
I think it would be folly for the Chancellor to accede to the RICS cries for a Stamp Duty holiday. This would bring on a tidal wave of transactions, distorting values and inflating prices, gratuitously. It would make the vulnerable all the more disenfranchised. Instead, he should take the higher levels of Stamp Duty back to the former 7% rate. This would be far more affordable for purchasers. Moreover, according to the famous American economist Arthur Laffer, will generate far more money for the Treasury and goodness knows they need it.
While the pre-Covid-19 era seems aeons away, it must be remembered that the UK economy was bouncing along quite nicely. But, lest we forget, this is a biologically induced recession that once, can't be attributed to economic mismanagement.
Estate agents have had an awful time of things over the last two months, following the false dawn in January from Boris's landslide election. However, as long as everyone keeps a level head, I believe activity will be better than expected, at this stage in the cycle.
Despite the doomful prognostications of a torpid economy, there are always opportunities. The good news is that this is an ideal time for buyers. Sellers shouldn't feel too despondent, either. While they may have to 'lop a bit off the price, they'll also pay less for the next property. Overall, they'll be 'quids in'.
We have beautiful homes in some of the best locations in London. Our properties are spacious and modern, with all the amenities you could want. Visit us today and see what we have to offer! We know once you do, you won't be able to resist buying one of our gorgeous homes.