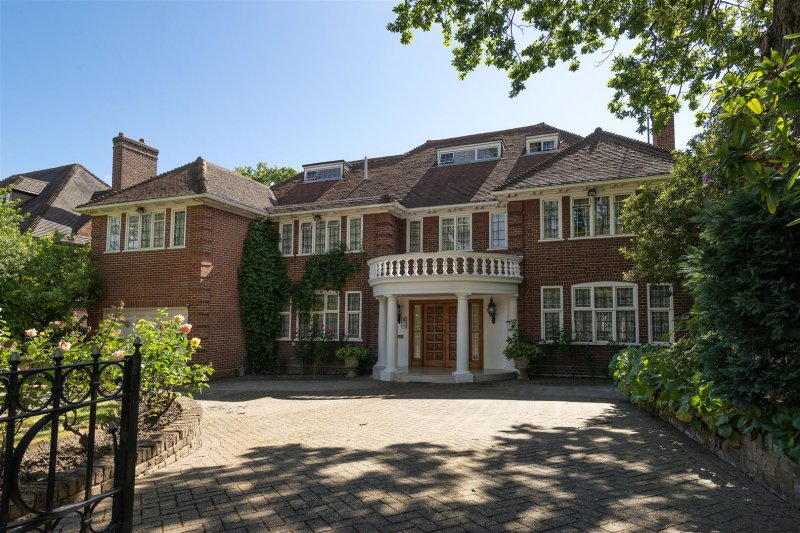 The Chinese government has much to answer for at the moment, as the world suffers 500,000 Covid-induced deaths and has cost probably ten trillion dollars worth of reparations to underpin the global economies.
Quite apart from the vexed Huawei 5G issues, which the government is trying to unravel as we speak, there's even more trouble in Beijing's backyard, as President Xi and his cronies tighten the imperialistic legal controls on Hong Kong citizens, in order to bring them – forcibly – under Communist dictatorship.
As one door closes, another one opens, therefore, it is no surprise that the wealthy and ambitious island-dwellers aren't too happy about Big Dragon Brother's antics and are nervously looking at all routes west.
Lo and behold, is it any surprise, therefore, that these monied Hong Kong residents are coming to the UK, with their saddlebags stuffed with booty, ready to buy a piece of English heritage ie residential property and invest in this country with their substantial intellect and resources? We couldn't be happier to receive them.
This trickle has become a torrent and we are noticing an increased number of highly-educated, HK nationals, who despite the UK Stamp Duty 'tank-trap', would rather invest their largesse in the world's greatest city (London) than risk being vulnerable to the intrusive tentacles of the authoritarian Chinese state.
Glentree has had at least eight enquiries for properties, some up to £50m each. Amongst the buyers are also prospective tenants, with budgets of up to £40,000 per week, which could transmute into significant purchases, further down the track.
Although HK residents express an avowed desire for freedom, their societal instincts are collectivist. When searching for property, it's a game of 'follow the leader'. The 'Head Honcho' or 'Pied Piper', if you will, acts as 'pathfinder' to search out the first property and put down roots (ie a large deposit). The rest of their compatriots then plan to do likewise in the same area or development.
Another quirk is that an ancient culture, which reveres the past, they has penchant for ultra-modern architecture, with gentle pastel decorated interiors, all in the modernistic vein.
These types of properties are normally shunned by Brits and Europeans, who prefer a more classical architectural pastiche.
One H-Ker requested 'a glass box', situated on a plot of at least 0.5 acres or more. The buyer insisted that the garden should have enough trees to fill the New Forest…
Small wonder then that our Oriental friends are flocking to the quaint, sylvan enclaves of Hampstead, Kenwood and Highgate, which fulfil all their demands in an attractive package. The new incomers are distinguished by their desire for academic excellence. Cue Highgate School, surrounded by 75 acres of recreation land and probably the best-equipped private school of any metropolis on the planet.
Everyone knows that in the Orient, golf is far closer to religion than a game and hey presto, the area has not just one but two golf courses within walking distance, ie Hampstead and Highgate. The former is frequented by Woody Johnson, the US Ambassador to the UK and was the golf course of choice for past Prime Ministers, including Sir Harold Wilson.
A name-check of locals is like reading a Who's Who list. It numbers captains of industry, dignitaries, monarchs, music, TV stars and luminaries in the celebrity firmament, such as Elizabeth Taylor, Ringo Starr, Lulu, Peter Sellers, Sting, Annie Lennox, George Michael, Ricky Gervais and many others.
A super-mansion of the highest calibre in these beauteous environs is yours for a mere £10m to £20m, which on a square footage basis represents an 80% discount on what you would be relieved of in the golden triangle of Mayfair, Knightsbridge and Belgravia. All in all, a spectacularly good deal, especially when you factor in that priceless commodity, 'quality of life'.
In the 17th and 18th Centuries, wealthy Londoners would escape the stench of the capital by taking a horse and carriage up the hill to Hampstead, to enjoy the healing waters of this leafy environment. The constrictions of lockdown, have created a similar exodus of wealthy central London dwellers, looking to stretch out in more extensive gardens. Super-mansions in the coveted North London patch are like mini boutique hotels, with all the facilities for entertaining and leisure under one roof. Everything from luxury indoor swimming pools and Wellness Spas, hairdressing salons, private gyms, cinemas, ballrooms, wine cellars and in some cases, accommodation for 25 Classic cars are available – for a price. All this, just a 15 minute off-peak journey from the centre of London. Where else could you find these facilities so close to the financial hub of the world?
The entrance hall of one of these super-mansions, 'Toprak', was large enough for Glentree to hold a reception in honour of our very special guest, President Gorbachev. Seven-hundred illustrious attendees listened to his pearls of wisdom whilst supping the finest Dom Pérignon champagne.
These former Hong Kong residents know more about English literature and culture than some of the native population. Can you blame them wanting a piece of our heritage? This is utopia for them, with our tolerant, liberal society that's a far cry from the repressive tyranny of the Chinese state.
For owners of properties in the Hampstead area, we are like 'Deliveroo of the Chinese Takeaway'. Our 'market intelligence' allows us to offer you the most comprehensive selection of quality residential properties for sale and rent within our catchment area. Visit our website today!
Please see this link for the property featured at the top of this post, in the style and type that Hong Kong buyers most like.