Have you visited our Blog?
View Blog The Glentree blog page is jam packed with unbridled comment, as to the current state of the Residential Property market, together with the ramifications of the latest political and economic events happening in the UK and Worldwide.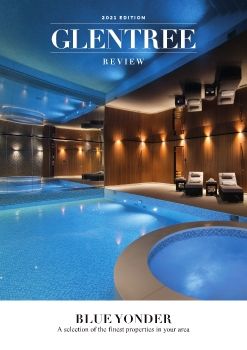 If you love real luxury and luxury property then Glentree's Review Magazine is for you
Keep up to date with what is happening in the property world with Glentree's Managing Director's sharp insights, take a look through the wide range of properties we have for sale and rent, and see the selection of developments our New Homes team currently have to offer.
Or, simply enjoy leafing through pages of fabulous luxury property