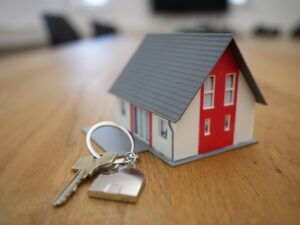 It's easy to see why economics is called 'the dismal science'. If you're of a sensitive disposition and easily bored, put your hands in front of your eyes when viewing the latest figures from the ONS (Office of National Statistics):
More spikes than a cactus needle caught in your underwear…
These graphs have more spikes than a cactus needle caught in your underwear.
Inflation is rocketing towards the Karman Line, causing a 'cost of living crisis' and spiralling interest rates are in hot pursuit. However, we must be grateful for small mercies (we're not referring to you, Mr Sunak, in your former guise of Father Christmas) such as the fact we're not in a 1970s' type of stagflation yet and low unemployment means companies are scraping through the bottom of the barrel to find workers, in certain sectors.
Capital markets are all of a-tither
The Treasury must lie awake at night with its collective hair on end, as UK growth projections are moving south. Meanwhile, the capital markets are all of a-tither, as they nervously bite their nails fearing the Apocalypse.
'The natives are a little restless' it seems (an expression from H G Wells' novel, 'The Island of Dr Moreau'), as storm clouds brew for a UK recession. Indubitably, the residential property market will feel the impact.
But herein lies a paradox.
Amid this economic maelstrom, houses, rather than apartments between £ 1million to £ 3million in London, are still very much sought after and a halfway-decent agent can easily summon 20 likely purchasers within two weeks of an instruction. This invariably results in four to five competitive bids and a sale at the full asking price, is usually the result.  It's no wonder sellers are pleased with themselves and their agents at the moment.
We deliberately use a guide price rather than an asking price in these scenarios, allowing a determined buyer to go beyond the Rubicon… if they dare.
Tacit nod to gazumping
The frenzied activity in this sector means that this arrangement gives a tacit nod to gazumping.  We all know what happens next – invariably a 'private treaty sale' morphs into an 'informal tender', where sealed bids are submitted to the seller, and only opened behind closed doors.
This is a cunning technique to harness the best bid and usually leads to a successful sale where the owner is convinced that they have struck a deal at the crescendo of a bidding war. QED.
New homes that have been built over the last two to three years in the £ 1million to £ 2million sector are still in demand, but to a lesser extent than houses.
The Post-Covid legacy (how satisfying it is to write those words), is that gardens and terraces are now essential prerequisites to get the best money.  Any property without these features will be brutally marked-down.
£ 2million acres in the sky
The perennial issue of property shortage hasn't been solved, unless someone can magic up another two million acres in the sky. Sellers will only decide to move once they have a suitable alternative and will only rent temporarily, with some reluctance, which constrains supply of fresh property even further.
The market is still being distorted by the monstrous creation that is Stamp Duty. Sellers will only consider moving when the alternatives have been exhausted ie to refurbish their existing home, as the cost – and hassle – of moving is so onerous.  Long gone are the days where people upped and moved as if it was finding a better camping spot. Changing homes is an ordeal that can be emotionally and financially traumatic. Little wonder then, that people want to avoid it as much as possible.
There is a subset of desperate purchasers though (such as those who've been scratching around for a while and may be renting) who will ignore the Stamp Duty mountain and build it into the price of the new property.
Oriental oligarchs are keeping the £ 20million to £ 35million range afloat
Sales of prime property in London in excess of £ 10million are still taking place but the market is a little patchy. Now that Russian buyers have been cancelled, their replacements originate from the Middle East, Iran and Poland. For the deepest pockets, look East. The Oriental oligarchs, in particular from China and Hong Kong, are keeping the £ 20million to £ 35million range afloat.
Incubating a £ 400million enquiry
We're currently incubating an enquiry from the Middle East for a compound, at circa £ 400million. It's so discreet I can't even tell myself about it.
Supply is the operative word here.  Whilst demand outstrips this, values will continue to rise until these two elements reach equilibrium (may this be within the current historic epoch). If demand eases, due to the ominous economic climate and mortgage rate hikes, then and only then will values start to diminish – or become more realistic, depending on your position aboard the buying/selling spectrum.
Bizarre disjunction between the economic outlook and the market
Right now, there's a bizarre disjunction between the economic outlook and the gymnastics of the market.  Maybe the latter will catch up, but until then, sales will continue apace.
To paraphrase the (in)famous Victorian playwright Oscar Wilde, the UK economy might be heading for the gutter, but at least the residential property market is heading for the stars!