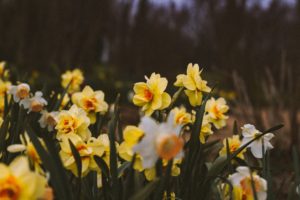 Our esteemed Chancellor was kinder than we had feared. The hikes in Capital Gains tax which certainly would have affected the buy-to-let market, were not present and the Stamp Duty moratorium will continue to the end of June, with a Nil band rate set at £ 250,000. This will give a respite to those buyers who were anxious that completions on their properties would not take place before the previous deadline at the end of March.
Before the fiscal portcullis slams shut
I have never subscribed to the view that even if he hadn't extended this period, the market prices would tumble in April 2021 but there would be, as there always is, an acceleration of sales before the fiscal portcullis slams shut. Invariably, there is a bunching-up of transactions, understandably before the deadline, which would rob the supply of transactions for the 2 months afterwards, but there shouldn't be a cataclysmic drop in values.
The great British property-owning society
The new government-backed 95% mortgage will certainly please the vulnerable, who are raiding the family's piggy bank to cobble together a deposit, and this will certainly help them move from the rental world to join the great British property-owning society, which is the government's intention.
With the nationwide figures of 6% growth in the housing market across the UK, whilst this inflation may further disenfranchise the most vulnerable paradoxically, as we all know, inflation in the housing market helps to shrink debt in relation to equity, which is no bad thing for everyone in the property market.
I would have liked to have seen 'grass root' reforms of the planning process and a culling of the excess numbers of councillors, whose role in the planning process is so asphyxiatingly affected by their political ambitions, which have nothing to do with planning and is an unwelcome distraction.
Culling of Councillors
If they could reform this 'chicane', a number of meaningful residential developments will be granted consent and the housing supply will increase, which will attenuate inflation.
Fiscal help with the construction industry will do no harm for the sector.
Singapore-on-Thames
Although the corporation tax hike was long predicted and tempered with tapered relief, this does take us further from our aspiration in the post-Brexit era, which is to be 'Singapore-on-Thames'.
It's not enough to have a rate lower than the EU's suffocatingly high level and it moves us further from the very enticing 12% scale in Ireland and I am sure business will be lost as a result.
Mr Scrooge was muzzled
I give you 6/10, Mr Sunak, for this budget. There were still a few welcome overtures of 'Father Christmas' but, thank goodness, 'Mr Scrooge' was muzzled.
If you are looking for a home with character and charm, don't miss out on our latest Glentree's Review Magazine! And if there's something that catches your eye, contact us today to set up an appointment. We look forward to hearing from you soon!