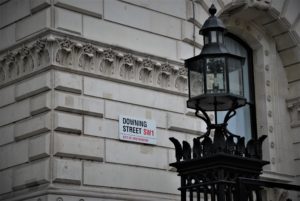 Here was a golden opportunity missed by the new Chancellor, to get the Residential Property Market off its knees, by reviewing the Stamp Duty Escalator, imposed by former Chancellor Osborne, in 2014.
According to the OBR (Office for Budget Responsibility), Osborne claimed that the Stamp Duty Receipts in 2014 i.e. £14.5billion would, as a result of his reforms, be £19.5billion in 2020, but instead, turned out to be a paltry £12.5billion.
In effect, that these measures cost the Treasury £1billion in lost tax and was an eye watering 50% prediction error, which is an unacceptable overstatement.
All losers
Whenever there are fiscal changes, there have to be winners on all sides of the equation. Instead, they were all losers.
The Treasury has lost out in tax receipts
Homeowners have lost out by the 35% depreciation in residential property above £1million
Retail spending and the associated tax receipts have lost property owners spending their capital gains
The economy has lost the stimulus from this trading activity.
Instead, in today's Budget, the present Chancellor imposed a further draconian Stamp Duty surcharge on foreign buyers from April 2020, of 2%, which will inevitably deter wealth creators from buying property in the UK and investing here.
Call me a clairvoyant if your will, but no prizes for predicting that there will be a surge in sales from off-shore buyers before the tax deadline of April 5th.
Can we really afford this extremely independent disposition in the post Brexit era, when we should be doing just the opposite?
Singapore of the west
There was an opportunity for the Chancellor to try and turn the UK economy into the 'Singapore of the west' and in doing so, giving the single finger salute to the EU, who themselves, are determined to maintain their socialistic inspired, penal tax rates, both corporate and personal.
Taking the most magnanimous approach to the Chancellor, you could say that he didn't have much time to do a major re-think on Stamp Duty, which perhaps will be looked upon again, in the autumn Budget.
From the landslide Election in December 2019, there has been a volte-face in sentiments, and with the cheaper cost of mortgages, I believe activity will still increase, albeit at a lower level, during the spring and summer months. Values could increase by 1% to 2% across the year, once any stock overhang has been absorbed.
Yes, we have lost 60% of the buyers we once had, but we will now have to be satisfied with the balance of 'need to buy' purchasers who, despite the high cost of SDLT, will continue to purchase homes, because they need them.
It is so frustrating since this was a perfect opportunity for the Chancellor to justify a cut in Stamp Duty by focusing everyone's attention on the loss of revenue suffered by the Exchequer, with the present system.
Coronavirus, little effect
I don't believe Coronavirus will have very much effect on sentiments in this sector, although the gyrations of the Stock Markets do not help the matter a jot.
Goodbye Mr. Carney
I have to say, to date, Mark Carney has hardly had a job, since he first arrived in this country in 2013. However, I am a little surprised that his swan song was to drop interest rates today from 0.75% to 0.25%. In my view, there was an opportunity to take two short steps to this lower level, rather than one and it now denies the future Governor, Andrew Bailey, any room for maneuver, to stimulate the economy and the markets, without resorting to Quantitative Easing again.
I have always said that, whilst Mr. Carney's demeanor and appearance looked intelligent and measured, his crass ineptitude to date, would suggest otherwise. He has failed to understand the dynamics of the UK economy from the very day he set foot in the Bank of England and, I do hope that the new Governor will fair better in the future.
We know how hard it can be to buy a house or apartment when things aren't going well for our economy as a whole – but with us on your side, you don't need to worry anymore! Let us take care of everything so you can focus on what matters most – finding your perfect place and moving into it as soon as possible! Visit our website & sign up for a free consultation with Glentree today!