Welcome to Glentree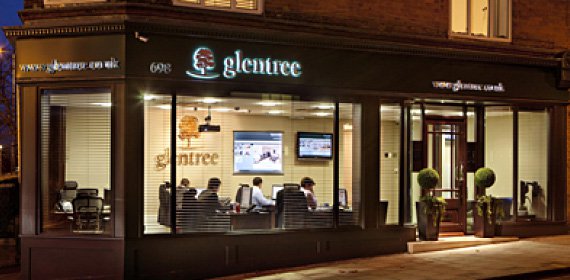 Glentree is one of the longest established, independently owned estate agents in North West London. We are proud to offer what must be a unique blend of disciplines and institutional reliability, with entrepreneurial vigour.
We have a mature residential development department which can offer a host of quality property for sale in North West London. Also we advise on many landmark development schemes from initial feasibility to worldwide marketing.
Our long experience gleaned over 40 years of trading (spanning three recessions) gives us a unique insight into the industry. We offer the most comprehensive selection of quality residential properties for sale and to let within our catchment area.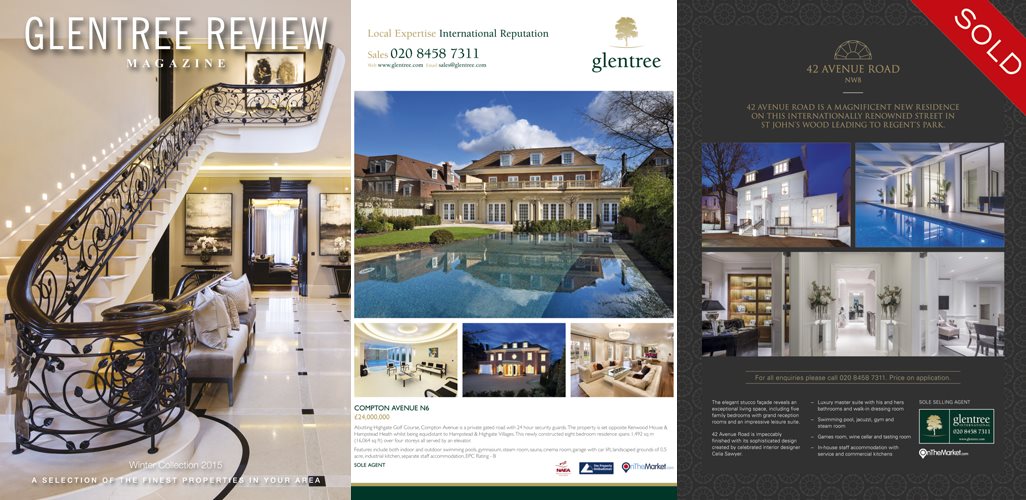 WINTER COLLECTION 2015
If you love real luxury and luxury property then Glentree's Review Magazine is for you!
Keep up to date with what is happening in the property world with Glentree's Managing Director's sharp insights, take a look at the new luxury home range just launched by car manufacturer Bentley, follow David Beckham across continents in his role as Ambassador for Brietling time pieces and see how the richness of Versace meets the attitude of the street, creating a fresh reality for day, and a powerful statement at night.
Or, simply enjoy leafing through pages of fabulous luxury property!